Hey guys!
If you fancy having a go at LoL, here is a few pictures of some of my fav champs. I will show one for each role: tank, marksman, mage, support, assassin and fighter! I'm copying my favourite skin for them, so they are not all the classical look you get on default.
Tank)
Sejuani: Forged By Winter
"Sejuani was weaned on hardship and reared on barbarity. Where others succumbed to the harshness of the Freljord, she was tempered by it until pain became power, hunger an encouragement, and frost an ally in culling the weak..."
Marksman)
Ashe: the Frost Archer
"With each arrow she fires from her ancient ice-enchanted bow, Ashe proves she is a master archer. She chooses each target carefully, waits for the right moment, and then strikes with power and precision..."
Mage)
Veigar: the Tiny Master of Evil
"To most, thoughts of yordles do not conjure images to be feared. The easygoing half-pint race, though fierce, is often regarded with some degree of joviality. Their high-pitched voices and naturally cute forms inspire something of a protective instinct in the larger races..."
Mage 2)
Gragas: the Rabble Rouser
"The only thing more important to Gragas than fighting is drinking. His unquenchable thirst for stronger ale has led him in search of the most potent and unconventional ingredients to toss in his still..."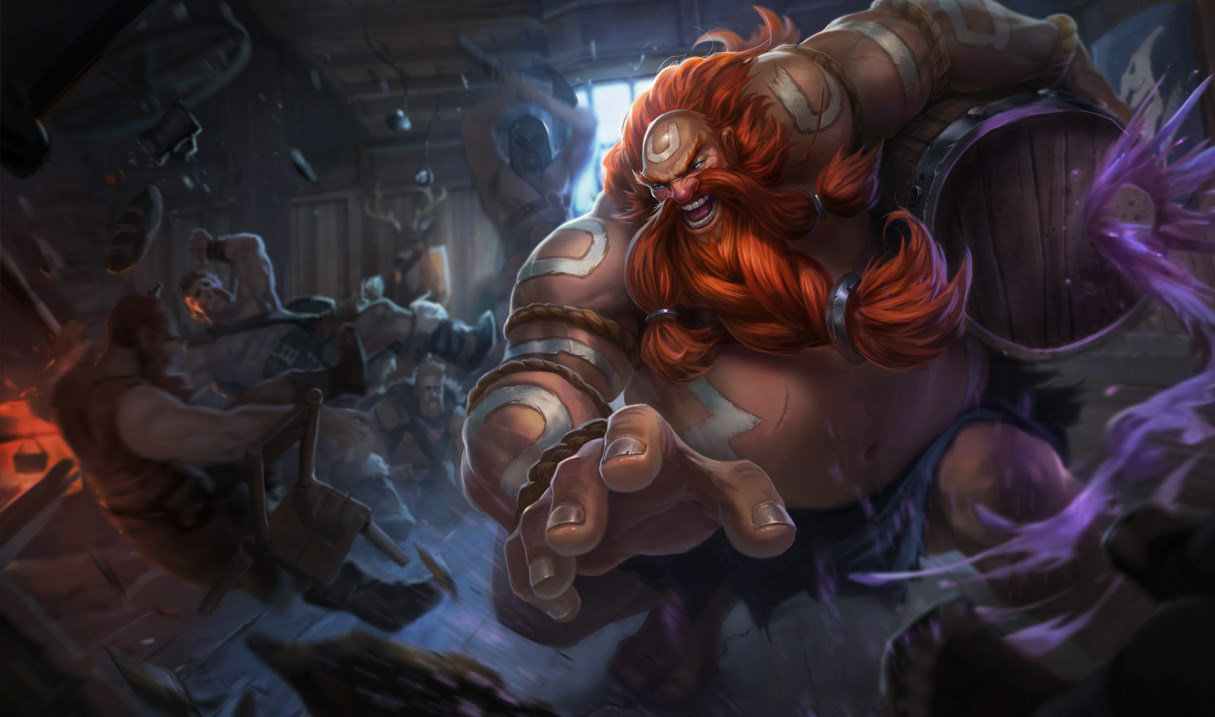 Support)
Janna: the Storm's Fury
"There are those sorcerers who give themselves over to the primal powers of nature, forgoing the learned practice of magic. Such a sorceress is Janna, who first learned magic as an orphan growing up amidst the chaos that is the city-state of Zaun..."
Assassin)
Nidalee: the Bestial Huntress
"There are few dwellers, let alone champions, residing in the blasted and dangerous lands that lie south of the Great Barrier. Much of that world still bears the scars of past Runes Wars, especially the mysterious Kumungu Jungle... "
Fighter)
Blitzcrank: the Great Steam Golem
"Though Blitzcrank may batter anything that stands in his way, he really has a heart of gold...encased in a framework of iron...in a carapace of steel."